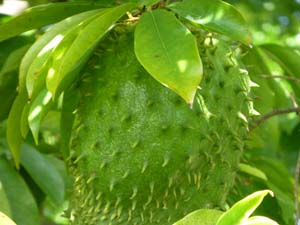 Graviola "Sour Sop"
© 2018 All Rights Reserved.
Cancer Fighting! Regulates Blood Pressure and Nerves!*
Sourced from 100% Organically Grown mature trees (No additives).
Graviola complex - Grounded Dried Leaves and Stems
Seeds also available.
Available exclusively from AlliedWaves.com
Amazing Combination Formula - MorViola™ Complex
(Moringa, Graviola, Spirulina & Burdock Root Complex)
Our Moringa and Graviola leaves and stems are from organically grown
mature Florida trees dried in the shade and grounded immediately after.
US sourced organic Spirulina and Burdock root. 100% organic process!!!
Call 305-360-2414 or
Email
for more details and bulk order pricing.
For scientific research information on Graviola see video below or Research links


Watch this video about the amazing Graviola tree

Watch this video about the amazing Moringa tree

* Statements have not been evaluated by the FDA.
This product is not intended to diagnose, cure,
treat or prevent any disease
Other Products and Services:
Spirulina, Sprouted Grasses, Barley, Beet