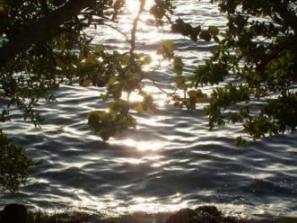 Environment and Health
© 2018 All Rights Reserved


Environment and Health Risk Management


Professional services by credentialed staff (FL. Licensed Mold Assessor, CSP, REHS, CEHP ):
- IAQ Industrial Hygienist, moisture, and mold assessment; remediation oversight and clearance.
- Environmental Risk Management
- Safety Manual development and maintenance
- EHS Program development
- Safety Program Review (Needs Assessments)
- Safety Management Consultation
- Job Hazard Analysis(JHA)
- Process Hazard Analysis(PHA)
- Disaster Preparedness Consultation
- Emergency Energy System Design

Affiliations:
Florida Department of Business and Professional Relations (DBPR)
Florida Department of Health (Florida Health)
National environmental Health Association (NEHA)
American Society Safety Engineers (ASSE)
Board of Certified Safety Professionals (BSCP)
North American Board of Certified Energy Practitioners (NABCEP)
Sustainable Energy Industry Association (SEIA)
Federal Emergency Management Association (FEMA - Disaster Preparedness)
University of Pittsburg (School of Medicine-disaster preparedness)
New York Institute of Technology (Environmental Technology and Sustainability) IEEE

Disaster Mitigation and Recovery:
Blackout Protection for Your On-Grid Home
We custom design similar emergency backup systems to your specific home situation.
Mitigating systems designed to give peace of mind while recovering from a disaster.


For more information contact
305-360-2414 Email

Information Links:
EHS Today
American Society of Safety Engineers
ASSE tools and resources
Board of Certified Safety Professionals"